Veterans Resources
Rep. Massie with his Director of Veterans Affairs, Lloyd Rogers.
The following information is for veterans. Please contact Lloyd Rogers, Rep. Massie's Director of Veterans' Affairs, for assistance with any questions or problems you may have.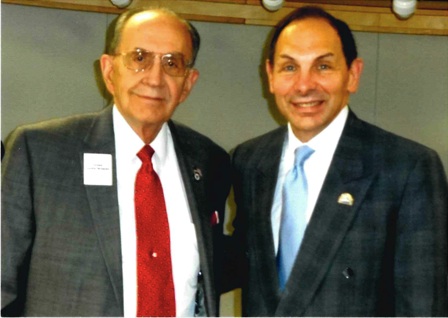 Congressman Thomas Massie Director of Veteran Affairs Judge Lloyd Rogers met with Secretary of Veteran Administration Robert McDonald to discuss concerns of the veterans of the 4th congressional district of Kentucky.
If you visited this website after receiving the veterans mailer, please email Lorenz.Isidro@mail.house.gov to be added to the Mailing List. 
Frequently Asked Questions
Veterans' facilities in and around the 4th district
More information and help
Related Content
Information for Military Personnel.